"When Digital Ant arrived, we only had a few customers and we needed to reach more people. They gradually took responsibility for not just the campaigns, but also for design of the app and other materials. Digital Ant is one of the few suppliers who truly become a part of your team."
— Jakub Helešic, CEO —
Don't worry, everything is under control
UX
CONTENT
DESIGN
MARKETING
STRATEGY
BRANDING
CAMPAIGNS
While task management can be a nightmare for some, LogicalPlan's team saw it as an opportunity to create a product that would be an international success. They approached us to design acquisition campaigns for new users. After examining the situation, we recommended UX improvements for their app. We also broadened their marketing strategy to help determine, and target, likely adopters.
After improving the UX of the app's dashboard, we began to gradually expand our cooperation to include overseeing UX across the entire app, delivery of all graphics, web processing, English copywriting, production of video content, and user research. We also launched advertising campaigns on the US and Western European markets.
Thanks to the client's feedback, we were able to significantly simplify the application while also making it more visually attractive. This is echoed in the users' feedback as well.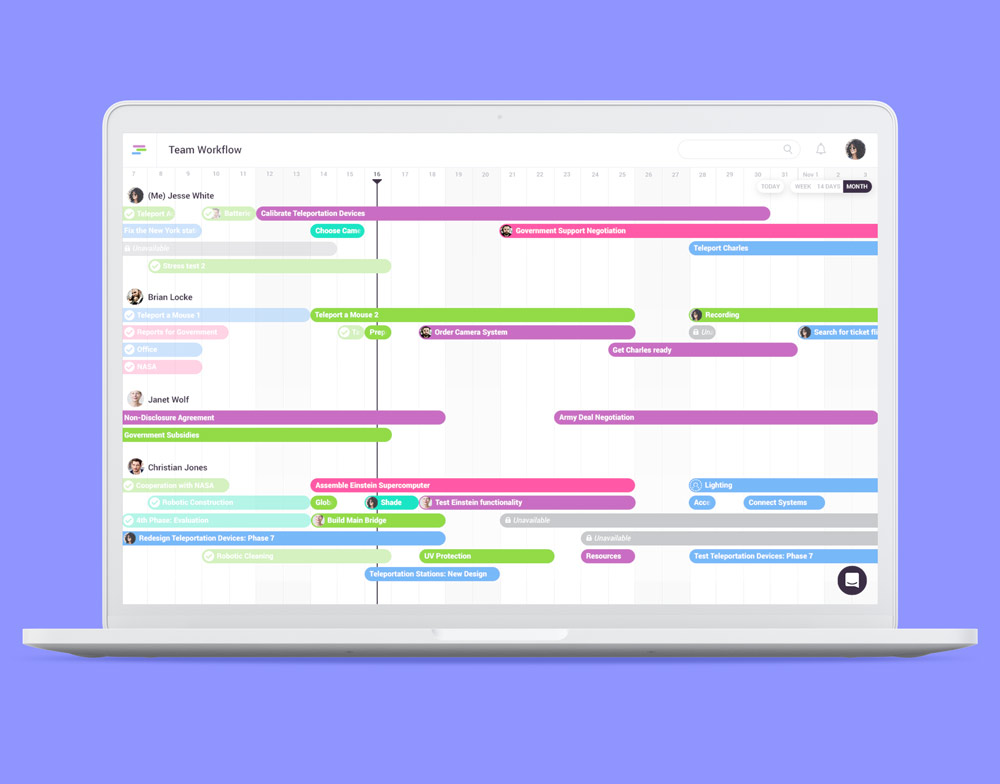 Developing an app and want it to be a global success?
[unex_ce_button id="content_2feku5cbu,column_content_zb2u39hy7" button_text_color="#ffffff" button_font="semibold" button_font_size="13px" button_width="auto" button_alignment="center" button_text_spacing="2px" button_bg_color="#141414" button_padding="10px 40px 10px 40px" button_border_width="2px" button_border_color="#ffffff" button_border_radius="50px" button_text_hover_color="#2a2a2a" button_text_spacing_hover="3px" button_bg_hover_color="#ffffff" button_border_hover_color="#ffffff" button_link="https://www.digital-ant.com/contact/" button_link_type="url" button_link_target="_blank" has_container="" in_column="1"]CONTACT US[/ce_button]